Drs. T. (Trees) van Nunen-Schrauwen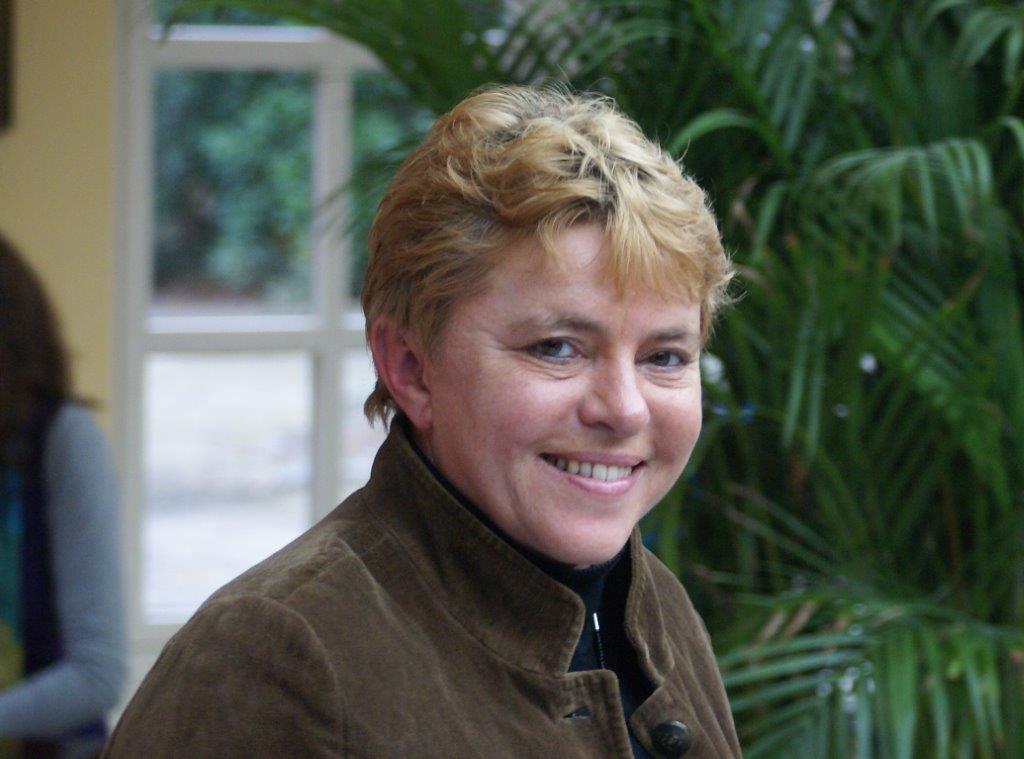 Function
Psychologist and senior researcher
Expertise
Congenital and acquired deafblindness, children and adults with deafblindness and multiple disabilities, hands-on-assessment and diagnostics, training and support, Congenital Rubella Syndrome.
Summary
In 1989 Trees started to work at Kentalis as a certified psychologist, released from the Diagnostic Centre to a school for advanced special education for deaf students. In 1996 she was released from the above mentioned Centre to the department of deaf adults and she became responsible for supporting residential settings for deaf and deafblind adults (21-90 years of age). In 1998 she became a treatment coordinator at the department Deafblind, responsible for counselling, advising, development of treatment plans for young adults with deafblindness in combination with an intellectual disability and serious challenging behaviour.
At that time she was also a teacher for the course Psychopathology and Syndromes. In 2002 she returned to the Diagnostic Centre, performing diagnostics and assessments. She was chairperson of the multidisciplinary teams Deaf / Hard of Hearing and Deafblindness. She was involved in the establishment of the Kentalis Deafblindness Centre of Excellence and became also a member of the Knowledge Team Deafblindness. Prof. dr. Marleen Janssen was also a member of that team. Since 2004, together with colleagues of an organisation for the blind, she is still involved in a Health Watch Program to monitor late manifestations of Congenital Rubella Syndrome (CRS). She has developed an inventory to analyze systematically psychological files of people with CRS with regard to behavioral problems.
In 2012 and 2014 she was in Uganda as a teacher/trainer (course on Deafblindness and Multiple Sensory Impairment) and in 2013 she was involved in a course in Ethiopia. In 2017 she was in Burkina Faso as a teacher/trainer in a fact-finding mission combined with a training.
In 2014 she became a specialist on Deafblindness within the Deafblindness Centre of Excellence. She was involved in designing a Tactile Working Memory Scale (TWMS) together with colleagues from Norway (Statped). The manual of the TWMS is recently published (December 2019) by the Nordic Welfare Centre.
Trees is a member (network coordinator) of the Management Committee (ManCom) and Communication Committee (ComCom) of Deafblind International (DbI). "

Publications
Van Nunen, T. & Schoone, A. (2014). Diagnostic Team Deafblind: Person Guided Assessment. DbI Review, 53, 47-50
Van Nunen, T. & Mostert, N. (2014). International knowledge sharing: the Uganda experience. DbI Review, 53, 55-57

Tactile Working Memory Scale (TWMS). A Professional Manual by Jude T. Nicholas, Annika M. Johannessen, Trees van Nunen. Noridc Welfare Centre 2019 ISBN: 978-91-88213-45-7