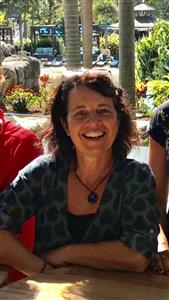 Function
Consultant at Kentalis Rafaël, a school for children with deafblindness
Expertise
Deafblindness, communication and deafblindness, education and development of children with deafblindness.
Summary
Trained as a teacher, and worked for 10 years as a teacher at the Rafaëlschool for children with deafblindness. Since 2000 consultant and training and supporting other professionals in the field of deafblindness.
Publications
Co-writer of the series of booklets on Communication and Congenital Deafblindness.