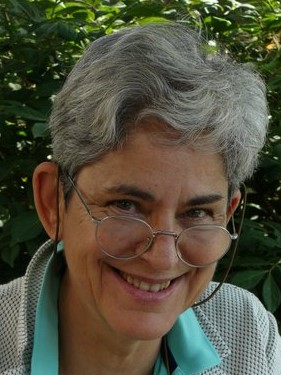 Function
Senior researcher
Expertise
Mirjam Blumenthal was trained as speech-language therapist and psychologist. Since 1996 she is a researcher in the field of cultural and linguistic diversity in children with auditory and/or communicative impairments. In 2010 Mirjam started to work as senior researcher at PonTeM. Before (and partly during) her work as a senior researcher, she worked as SLT in a general hospital and in a multidisciplinary diagnostic speech-language unit for 25 years.
Presentation and participation
Mirjam presented about her research and development work at international conferences in Berlin (CPLOL, 2006), Cyprus (IALP,2009), Denmark (LIMobis, 2010), Leeuwarden, (2012, Poliglotti4.eu Expert Seminar ), The Hague (CPLOL, 2012), Krakau (Bisli COST Action ISO804 2013).
She participated in the British ESRC Seminar Series 'Assessment of children from a bi-or multilingual context at risk for language impairment'.
Some previous projects
Bilingual development in children who are auditory/communicatively disabled:
How do we advise parents best? 2007-2009
The author presented about this subject at the 3rd international symposium on communication disorders in multilingual populations – Cyprus (November 2009)
Production of a documentary:'Multilingualism , a hidden reality' (Meertaligheid, niet fout, maar feit, in Dutch) 2009-2011.
In this documentary situations in multilingual homes with an auditory/communicatively disabled child are shown. Parents explain how they deal with the multilingual upbringing of their children, how they were sometimes misadvised, and how the child manages in family gatherings during holidays in the homeland. Experts give evidence-based views, and good practices are shown: for example diagnostic work with an interpreter, advising parents to read storybooks in their home language.
A trailer of the film can be found online. Subtitles in English are available
Current projects
Home language stimulation in children with SLI , a pilot study.
Development of a multilingual test of articulation.
Executive functions & difficulties in diagnosing multilingual children with possible SLI
Using Family Group Conference as a means to implement adequate multilingual language stimulation in children with SLI
Multilingual children with SLI - bridging the gap between theory and practice, and between practitioners in different countries (Project acronym MULTISLI)