Early detection of hearing loss is key for children and their families. Better understanding and awareness can improve the socio-emotional bonding, (alternative) language development in the child, and eventual access to health and support services and technical devices.
Educating more hearing care professionals to provide quality screening is a step forward. In particular, in developing countries where there is a lack of hearing care technicians and equipment. Additionally, teachers, parents, and community members can also play a significant role in the early identification of hearing loss.
Early diagnosis
Untreated hearing loss can result in limited access to education, difficulties in finding employment, social isolation, and overall reduced chances to fully participate in society, especially in developing countries. Kentalis International Foundation aims to improve knowledge, information, and training on sound and hearing by offering accessible online tools.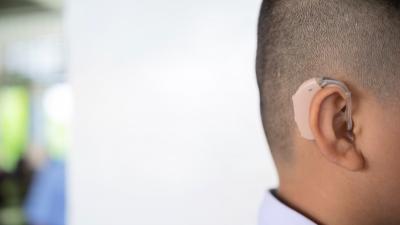 We focus on:
Improving access and availability of hearing care by offering a blended course for Hearing Care Technician.
Increasing knowledge in local communities about sound and hearing by providing e-learning on Basic Audiology. Suitable for teachers, nurses, parents, and people with a personal interest.