The period between birth and 3 years old is one of the most critical phases in a child's life. It creates a basis for later achievements in education, employment, and life. Providing early childhood development interventions is crucial to ensure that all children, including deaf and hard-of-hearing, can reach their full potential.
Communication with a deaf child
The vast majority of deaf and hard-of-hearing children are born into hearing families. Parents often have limited or no knowledge about how to communicate with their deaf child. Because of the extensive experience and research by our mother organization Royal Kentalis in the Netherlands, Kentalis International Foundation can provide in-depth experience on early childhood development.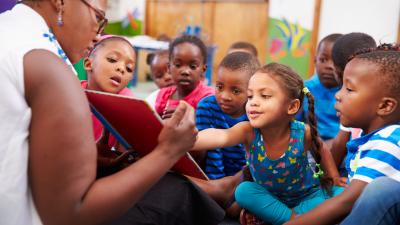 We focus on:
Offering training for teachers and speech-language therapists on how to assess the language development of young deaf and hard-of-hearing children.
Involving parents in understanding and communicating with their deaf child by offering Parents Awareness Workshop, delivered by local Deaf role models.