Would you like to visit Kentalis in the Netherlands? Then join our International Visitors Week in March 2021 where we open our doors for you. Or do you like to meet one of the members of the international team? Take a look at all the options.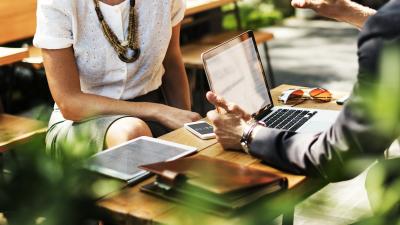 1. International Visitors Days
Every year and a half we open up our doors for International visitors. An inspiring program is waiting for you with presentations of of Kentalis specialists and working visits to our schools and departments.
A beautiful chance to see Kentalis from the inside, meet our colleagues and meet new colleagues around the world.
The program is free of charge and lunch will be served. We are happy to advice you about travel and accommodation possibilities.
The exact program and date will be announced in december 2020.
2. Meet and greet an expert
Do you have a specific question? Do you like to exchange on a certain topic?
Contact Kentalis International and we will set up a meeting via Skype with one our colleagues.
3. Visit a member of Kentalis International
Are you around? Would you like to visit the international office of Kentalis and learn more about our organization? One of our Kentalis colleagues is happy to meet you.
4. Program on the spot
Do you like to come over for a day, or maybe a week? And you would like to learn more about a specific topic and you are not able to travel to the Netherlands during our Kentalis Visitors week? You can contact the International team for the possibilities for a customize program.
Price: €95,-- per day.
We are happy to advise you with your questions about travel and accommodation.
Due to many requests from colleagues inside and outside the Netherlands for visits to our schools, care departments or audiological centres we will point out our 'Visitors' week. Thank you for your understanding.