How can deaf and hard-of-hearing students best be taught given their individual strengths and needs? This question is at the core of of this inspiring conference.
The 3rd international conference on Teaching Deaf Learners (TDL2019) took place in November 2019 in Haarlem, the Netherlands. TDL is organized by Royal Kentalis and the National Technical Institute for the Deaf (USA). The conference is supported by Oxford University Press.
Attended by 250-300 visitors from over 30 countries, the conferences in 2014, 2017 and 2019 were a huge success.
TDL in 2019
Be inspired by national and international presenters from several continents and diverse backgrounds during the previous TDL congress in November 2019. Watch the video.
About the books
The conference Teaching Deaf Learners (TDL) resulted in the 2014 volume Teaching Deaf Learners: Psychological and Developmental Foundations (Oxford University Press), written by the conference organizers. This book explores how deaf students (children and adolescents) learn and the conditions that support their reaching their full cognitive potential — or not. This book was followed by two related publications.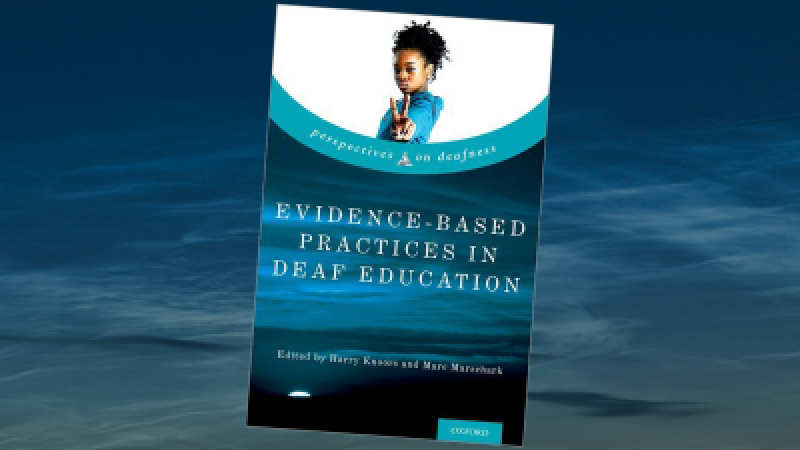 New release 2018 – Evidence-Based Practices in Deaf Education, Perspectives on Deafness. With chapters based on the talks at the TDL 2017 Conference.
2015 - Educating Deaf Learners: Creating a Global Evidence Base. With chapters based on the talks at TDL 2014 Conference. From research to practice.
2014 - Teaching Deaf Learners: Psychological and Developmental Foundations explores how deaf students learn and the conditions that support their reaching their full cognitive potential — or not.
"A must read for school directors, educators of teachers of the deaf, researchers in deaf education, and other professionals in deaf education." - Loes N. Wauters, Journal of Deaf Studies and Deaf Education