Reading books for deaf children in Tanzania
Wednesday 19 December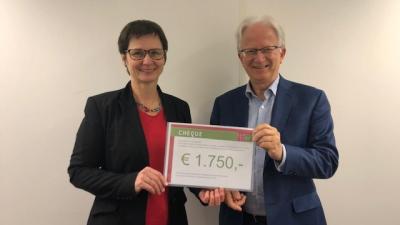 At his farewell reception, former CEO Henk Bakker, asked instead of gifts a donation for reading books for deaf children in Tanzania.
Books are very important for quality reading education. Wherever you live. In the Netherlands, a school library is the most common thing in the world. In Tanzania, however, reading books are often not available in schools. And certainly not books that are adapted to the children's perception.
Reading and picturebooks, adapted to the experiences of children in Tanzania and in terms of language adapted for deaf children? That has been made possible by donations of the guests of the farewell reception of former CEO Henk Bakker. The amount goes to the purchase and development of new and existing books, adjusted to different reading levels in both English and Kiswahili. These books will be available to four partner schools in Tanzania that are teaching deaf learners.
Kentalis is working on a literacy program in the Netherlands as well as in Tanzania and Uganda.