Digital teaching aids and diagnostics for deaf education in Uganda and Tanzania
Thursday 24 August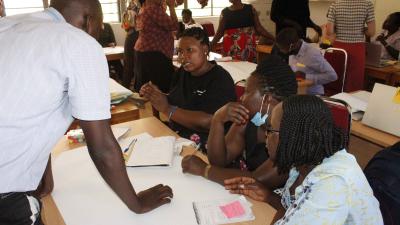 We are pleased to announce the successful completion of two of our long-term projects this summer. The first project aimed to create accessible digital teaching aids for deaf and hard-of-hearing children in Uganda, while the second project provided training and coaching on diagnostic testing for secondary-level students who are deaf or hard-of-hearing in Tanzania.
Uganda: how online materials help in the comprehension of new concepts 
Due to the outbreak of covid-19, there has been a global shift towards online education, including in Uganda. However, the digital lessons provided by Uganda's curriculum authority were not suitable for deaf or hard-of-hearing students. In response, Kentalis International Foundation was approached by the National Curriculum Development Centre (NCDC) to assist in creating online lessons tailored for deaf students. Together with Uganda Martyrs University and Kyambogo University, we provided training for a group of 16 teachers to become digital lesson developers. As a result, they succeeded in producing over 280 videos in sign language, covering a range of primary and secondary education topics complementary to the curriculum. All digital teaching aids, complemented by a teacher's guide, are available on the NCDC learning platform.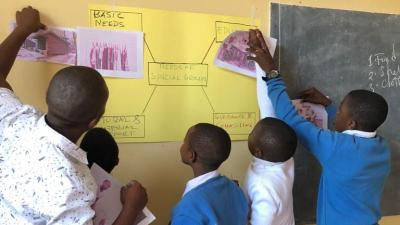 Tanzania: educational diagnostics complementing audiological testing
Archbishop Mihayo University College of Tabora (AMUCTA) and Kentalis International Foundation have a longstanding collaboration in deaf education. Earlier, hearing screening and diagnostics were trained. In this particular project, Kentalis has equipped a team of 15 university lecturers with the theoretical knowledge and skills to administer educational tests, focusing on language development and cognitive functioning. They learned about how to interpret the data outcome and decide on useful interventions in class or smaller groups as well as create individualized education plans. By providing this training to AMUCTA lecturers, we ensure continuity of knowledge transfer to standing and future teachers in Tanzania. Read more about the project here.