First experiences from e-learning Reading Method for Early Literacy
Thursday 26 October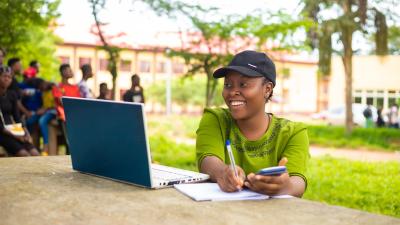 Kentalis International Foundation has started offering online and blended learning for early literacy topics. Our updated e-learning Reading Method for Early Literacy (RMEL) is designed for teaching personnel who work with deaf or hard-of-hearing children. We are proud to report that the first groups of participants from Uganda and Ethiopia have started their RMEL course. Below are their experiences so far.
The majority of participants are either primary school teachers from urban areas or lecturers from the university's faculty of education. Some of them work at deaf schools, while others work at regular schools. According to the feedback we have received from the participants, completing the RMEL e-learning has made them feel more knowledgeable and confident in teaching young pupils with hearing difficulties. Additionally, the course content is highly appreciated for being comprehensive and concise.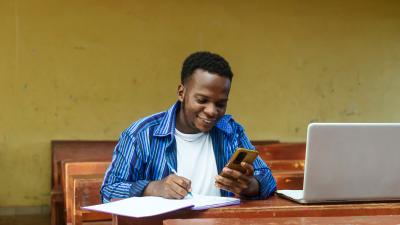 Lessons learned
We are proud to say that the online learning experience has been positive. There are also points for improvement. The process of logging into the platform was challenging for some of the participants, so we created a step-by-step video and a manual guide. We have also explored ways to boost student progress, including involving local partners for monitoring. However, we recognize that we still face challenges, such as the amount of text in the courses. We are actively looking into other options, such as adding more videos and interactive elements, to make our courses more engaging.
It is worth noting that the majority of our participants access the modules on their smartphones. We have worked hard to create courses that are mobile-friendly and can be accessed offline. This is very much appreciated by participants, as in most of our partner countries in Africa, the internet access – "airtime" – is paid from their own pockets.
Interested in this e-learning?
If your organization is interested in our course Reading Method for Early Literacy for deaf and hard-of-hearing pupils, then don't hesitate to reach out to international@kentalis.nl. Or go to our e-learning platform, log in as a guest, and browse our catalog.