Study visit Netherlands early intervention project Aruba
Thursday 04 May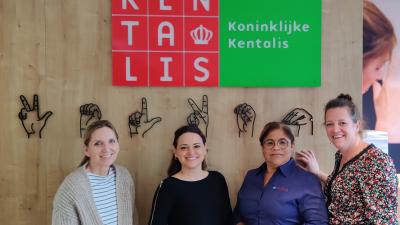 At the end of April 2023, our Aruban partner came to the Netherlands for a study visit within the framework of our early intervention project in Aruba. This project is focused on professionals working with children who are deaf or hard-of-hearing as well as children with a presumable developmental language disorder.
During the study visit three staff members from the Aruban foundation for the hearing impaired "Fepoh" learned more about the Kentalis working processes in special education and early intervention programs in the Netherlands. They were welcomed into classrooms and group care settings where they were able to observe and ask questions. These visits were deepened by several coaching sessions by our experts where they focused on the practical implementation of gained knowledge. Another part of the study visit was attending the congress "Partners in Understanding". All in all, it was a full yet energetic program!
​​​​​​​Thoughts and reflections
Together with FEPOH we look back on the study visit with positive feelings. The Fepoh team explained: "Our study visit was very insightful and inspiring. The transfer of knowledge will contribute to good and responsible care, support, and education for our cluster-2 children and their support networks."
Kentalis project manager Milou Liebregts summarizes the visit as a great learning opportunity with a good variety of activities, all focused on strengthening the skills and knowledge of the Fepoh professionals. It was great to see the positive energy and eagerness to learn.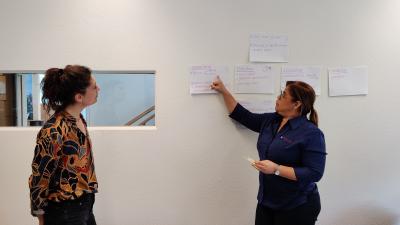 About the project
The study visit is part of a blended collaboration between Kentalis International Foundation and Fepoh. During the first phase, participants completed various e-learning courses with online support from Kentalis experts. During the current phase two, we aim to deepen the knowledge through coaching (online and on-the-job) and a study visit. Read more about the project here.