Kick-off knowledge exchange early intervention and ambulatory care on Aruba
Tuesday 13 September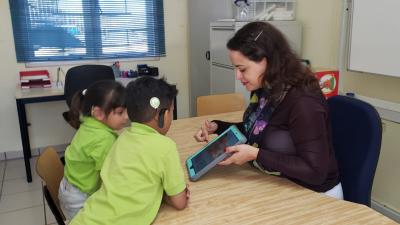 This summer Kentalis International Foundation started a new project collaboration on Aruba, aimed at early intervention and ambulatory care for deaf and hard-of-hearing children and children with a presumable developmental language disorder. In this project, we work together with cluster-2 school Scucha Nos and the Aruban foundation for hearing impaired FEPOH.
On the 1st of September 2022, a digital project kick-off took place. The meeting was hosted by Kentalis and attended by representatives from FEPOH and the Scucha Nos school. Together the parties discussed the overall goals of the 6-month collaboration and the desired outcomes. The atmosphere during the meeting was positive.
Blended learning
The designed trajectory for the Aruban professionals has a blended character, which means that there is an online and face-to-face part. The online phase consists of two or three e-learnings, depending on training need identification. This will be combined with coaching focused on deaf and hard-of-hearing children with CI and pupils with developmental language disorder (DLD). On the topic of deafness and hard-of-hearing, there is already a great deal of experience present which this project will further strengthen. However, DLD is a new area for the Aruban partners.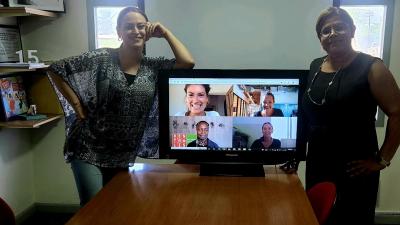 Coaching will take place digitally and is facilitated by Kentalis experts. These are pre-selected Kentalis professionals with a strong background in itinerant service provision and/or speech therapy. Later this year a working visit will take place in Aruba with a focus on training practical skills.
Is your organization also interested in collaborating with Kentalis International Foundation on e-learning, training, or coaching? Contact us by e-mail via international@kentalis.nl.
Photo credits: images by FEPOH, Aruba.