Inclusive quality education for all learners, including deaf and hard-of-hearing children, starts at the pre-primary level. The early childhood period between birth and five years old is one of the most critical phases in a child's life. Unfortunately, a deaf child often grows up in a poor language environment and consequently experiences language deprivation in its early years.
Language first
The vast majority of deaf and hard-of-hearing children are born into hearing families. Parents often have limited or no knowledge about how to communicate with their deaf child. Consequently, deaf and hard-of-hearing children only begin to learn (signed) language at school, resulting in a delay in reading comprehension. When a child has early and consistent access to a language it will benefit from these steps toward literacy. Kentalis International Foundation is committed to sharing the expertise from the Kentalis organization with developing countries on how to support the language-to-literacy transition of deaf and hard-of-hearing children in the age group of 1 – 5 years old.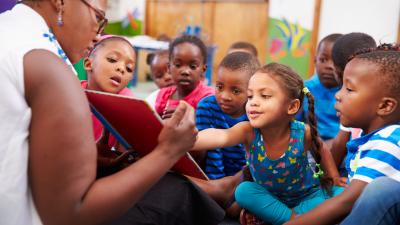 We focus on:
Providing expertise to educators, through teacher training colleges and universities, on inclusive early childhood education.
Encouraging co-enrollment of young deaf children with their peers and being taught together either in one classroom or at the same school.
Training local Deaf associations on how to support parents and the community in daily life communication with a deaf child at home.
Improving knowledge of parents and community health workers about hearing loss screening and diagnostics in order to boost early identification.
Stimulating an enriched language acquisition environment in and outside school, both visual and auditory.