Wednesday 23 December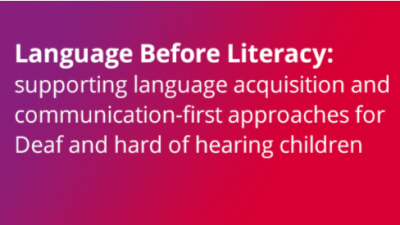 The new Language Before Literacy website is online!
In June 2020, together with eKitabu and Deaf Child Worldwide Language Before Literacy was launched to focus on our collective work to gather evidence in support of communication first approaches for learners who are deaf or hard of hearing. Please take a look at the website to share your initiatives.