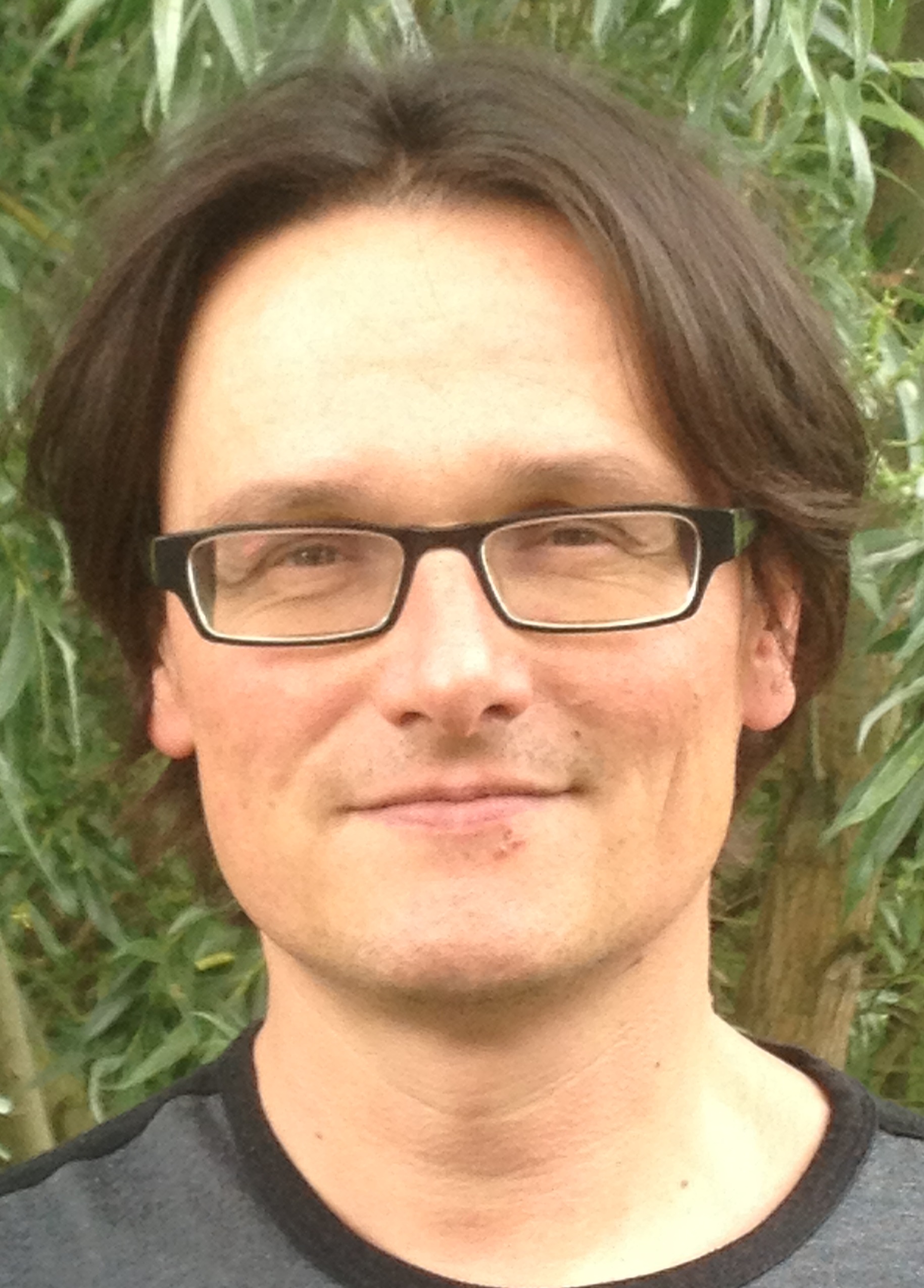 Function
Senior researcher
Expertise
Executive functioning of DHH children and children with primary language impairment, quality of instruction in educational programs for DHH children, bimodal and unimodal bilingualism.
Summary
I have been working for Kentalis since 2000 when I finished my Ph.D. in Applied Linguistics at the University in Nijmegen. At Kentalis I generally work on projects, most of them with deaf or hard-of-hearing children in primary education.
Kentalis International projects in:
Kenya, Zambia.
Publications
van Jaarsveld , H.J. , Dijkstra , T. , & Hermans , D. (1997). The detection of semantic illusions: Task-specific effects for similarity an position of distorted terms. Psychological Research , 59 , 219 –230
Schreuder, R., & Hermans, D. (1998). Mental control and language selection. Bilingualism: Language and Cognition, 1, 96-97.
Hermans, D., Bongaerts, T., De Bot, K. & Schreuder, R. (1998). Producing words in a foreign language: Can speakers prevent interference from their first language? Bilingualism: Language and Cognition, 1, 213–229.
Hermans, D. (2000). Word production in a foreign language. Ph.D. dissertation, University of Nijmegen, The Netherlands.
Hermans, D. (2004). Between-language identity effects in picture–word interference tasks: A challenge for language-nonspecific or language-specific models of lexical access? International Journal of Bilingualism, 8, 115–125.
Hermans, D., Knoors, H., & Verhoeven, L. (2007). Testbatterij Nederlandse Gebarentaal. [Proficiency Test Sign Language of the Netherlands]. Nijmegen, The Netherlands: Radboud University Nijmegen, Expertisecentrum Atypische Communicatie.
Hermans, D., Knoors, H., Ormel, E., & Verhoeven, L. (2008). Modeling reading vocabulary learning in deaf children in bilingual education programs. Journal of Deaf Studies and Deaf Education, 13, 155–174. doi: 10.1093/deafed/enm056.
Hermans, D., Ormel, E., Knoors, H., & Verhoeven, L. (2008). The relationship between the reading and signing skills of deaf Children in bilingual education programs. Journal of Deaf Studies and Deaf Education, 13, 518–530. doi: 10.1093/deafed/enn009.
Mollink, H., Hermans, D., & Knoors, H. (2008). Vocabulary training of spoken words in hard-of-hearing children. Deafness and Education International, 10, 80–92. doi: 10.1002/dei.240.
Hermans, D., Knoors, H., & Verhoeven, L. (2010). Assessment of Sign Language development: The case of deaf children in the Netherlands. Journal of Deaf Studies and Deaf Education, 15, 107–119. doi: 10.1093/deafed/enp030.
Hermans, D., Ormel, E., & Knoors, H. (2010). On the relation between the signing and reading skills of deaf bilinguals. International Journal of Bilingual Education and Bilingualism, 13, 187–199. doi:10.1080/3670050903474093
Ormel, E., Hermans, D., Knoors, H., & Verhoeven, L. (2010). The role of sign phonology and iconicity during sign processing: The case of deaf children. Journal of Deaf Studies and Deaf Education, 14, 436–448.
Ormel, E., Hermans, D., Knoors, H., Hendriks, A., & Verhoeven,L. (2010). Phonological activation during visual word recognition in deaf and hearing children. Journal of Speech Language and Hearing Research, 53, 801–820. doi: 10.1044/1092-4388(2010/08-0033).
Ormel, E., Gijsel, M. A. R., Hermans, D., Bosman, A. M. T., Knoors, H., & Verhoeven, L. (2010). Semantic categorization: A comparison between deaf and hearing children. Journal of Communication Disorders, 43, 347–360.
Knoors, H., & Hermans, D. (2010). Effective instruction for deaf and hard-of-hearing students: Teaching strategies, school settings, and student characteristics. In M. Marschark & P. E. Spencer (Eds.), The Oxford handbook of deaf studies, language, and education (Vol. 2, pp. 57–71). New York: Oxford University Press.
van Dijk R., Boers E., Christoffels I. & Hermans, D. (2011). Directionality effects in simultaneous language interpreting: The case of sign language interpreters in the Netherlands. American Annals of the Deaf, 156, 47–55.
Gijsel, M.R., Ormel, E.A., Hermans, D., Verhoeven, L. & Bosman, A.M.T. (2011). Semantic categorization and reading skill across Dutch primary grades: development yes, relationship no*. Journal of Child Language, 38, 356-379.
Hermans, D., Ormel, E., Van Besselaar, R., & Van Hell, J. (2011). Lexical activation in bilinguals' speech production is dynamic: How language ambiguous words can affect cross-language activation. Language and Cognitive Processes, 26, 1687–1709.
Kroll, J. F., & Hermans, D. (2011). Psycholinguistic perspectives on language processing in bilinguals. In M. Schmid & W. Lowie (Eds.), Modeling Bilingualism. From Structure to Chaos: In Honor of Kees de Bot, (pp. 15-36). Studies in Bilingualism, 43. Amsterdam: John Benjamins Publishers.
van Dijk, R., Christoffels, I., Postma, A., & Hermans, D. (2012). The relation between the working memory skills of sign language interpreters and the quality of their interpretations. Bilingualism: Language and Cognition, 15, 340–350. Doi:10.1017/S1366728911000198
Hermans (2012). Formal Models of Bilingual Speech Production. The Encyclopedia of Applied Linguistics. Blackwell Publishing Ltd. 10.1002/9781405198431.wbeal0430
Ormel, E., Hermans, D., Knoors, H., & Verhoeven, L. (2012). Cross-language effects in visual word recognition: The case of bilingual deaf children. Bilingualism: Language and Cognition, 15, 288–303.
Hermans, D., Wauters, de Klerk, A., & Knoors, H. (2014). Quality of Instruction in Bilingual Schools for Deaf Children. Through the Children's Eyes and the Camera's Lens In M. Marschark, G. Tang & H. Knoors (eds.). Bilingualism and Bilinguals Deaf Education (pp 271-292). New York, NY: Oxford University Press
Hermans, D., De Klerk, A. Wauters, L. & Knoors, H. (2014). The Twinschool : A Co-enrollment Program in the Netherlands Lens In M. Marschark, G. Tang & H. Knoors (eds.). Bilingualism and Bilinguals Deaf Education (pp 396-423). New York, NY: Oxford University Press.
Hermans, D., Vugs, B., van Berkel, L., & Knoors, H. (2015). Deaf children's executive functions: from research to practice. In H. Knoors & M. Marschark (Eds.), Educating deaf learn¬ers: Creating a global evidence base (pp. 231–260). New York, NY: Oxford University Press.
Vissers, C., Koolen, S., Hermans, D., Scheper, A., & Knoors, H. (2015). Executive functioning in preschoolers with specific language impairment. Frontiers in psychology, 6. doi: 10.3389/fpsyg.2015.01574
Hermans, D., Wauters, L., Willemsen, M. & Knoors. (2016). Vocabulary acquisition in Deaf and Hard-of-hearing children: research and intervention. In M. Marschark & P,E, Spencer (eds.). The Oxford Handbook of Deaf Studies in Language (pp 161-180). New York, NY: Oxford University Press.
Sikora, K., Roelofs, A., Hermans, D., & Knoors, H. (2016). Executive control in spoken noun-phrase production: Contributions of updating, inhibiting, and shifting. The Quarterly Journal of Experimental Psychology, 69, 1719-1740. DOI:10.1080/17470218.2015.1093007
Sikora, K., Roelofs, A. & Hermans, D (2016). Electrophysiology of executive control in spoken noun-phrase production: Dynamics of updating, inhibiting, and shifting. Neuropsychologia, 84, 44-53. DOI:10.1080/17470218.2015.1093007